Welcome to WEATHERDUDES.COM... We are currently focused on weather and climate of the Hampton Roads area of Virginia and the East Coast, as well as other significant national and global weather events that occur. The intent of this site is not to be just another weather website with five day forecasts featuring happy suns and sad clouds It is to provide various interesting and personalized features, which provide the visitor with a view of the weather from a different perspective.
Currently we have:
Dave's Weather Discussion Page, providing an insight to the local weather conditions and patterns, and the reasons behind the weather.
Tropical Weather, A collection of tropical storm and hurricane resources.
Recent Weather, Weather conditions for the past 10 days for the mid-Atlantic area.
Weather Glossary, Providing weather definitions from A to Z.
Links to Weather Sites, providing a growing collection of links to weather sites.
Weather Facts, A collection of interesting weather facts.
We will be adding more features on a regular basis. Feel free to look around, and let us know what you think. Check back often for new content...


Dave's Weather Discussion
AN ARCTIC BLAST IS ON ITS WAY... A LOW PRESSURE SYSTEM WILL BRING RAIN TO THE REGION SATURDAY NIGHT AND SUNDAY MORNING... THE BITTER COLD WON'T LAST AS MILDER WEATHER MOVES IN NEXT WEEK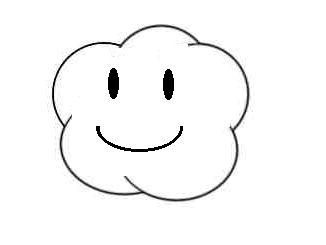 Random Weather Fact
Why do hurricanes hit the East coast of the U.S., but never the West coast?

---
Hurricanes form both in the Atlantic basin (i.e. the Atlantic Ocean, Gulf of Mexico and Caribbean Sea) to the east of the continental U.S. and in the Northeast Pacific basin to the west of the U.S. However, the ones in the Northeast Pacific almost never hit the U.S., while the ones in the Atlantic basin strike the U.S. mainland just less than twice a year on average. There are two main reasons. The first is that hurricanes tend to move toward the west-northwest after they form in the tropical and subtropical latitudes. In the Atlantic, such a motion often brings the hurricane into the vicinity of the U.S. east coast. In the Northeast Pacific, a west-northwest track takes those hurricanes farther off-shore, well away from the U.S. west coast. In addition to the general track, a second factor is the difference in water temperatures along the U.S. east and west coasts. Along the U.S. east coast, the Gulf Stream provides a source of warm (> 80 F or 26.5 C) waters to help maintain the hurricane. However, along the U.S. west coast, the ocean temperatures rarely get above the lower 70s, even in the midst of summer. Such relatively cool temperatures are not energetic enough to sustain a hurricanes strength. So for the occasional Northeast Pacific hurricane that does track back toward the U.S. west coast, the cooler waters can quickly reduce the strength of the storm.

Source: NOAA