Welcome to WEATHERDUDES.COM... We are currently focused on weather and climate of the Hampton Roads area of Virginia and the East Coast, as well as other significant national and global weather events that occur. The intent of this site is not to be just another weather website with five day forecasts featuring happy suns and sad clouds It is to provide various interesting and personalized features, which provide the visitor with a view of the weather from a different perspective.
Currently we have:
Dave's Weather Discussion Page, providing an insight to the local weather conditions and patterns, and the reasons behind the weather.
Tropical Weather, A collection of tropical storm and hurricane resources.
Recent Weather, Weather conditions for the past 10 days for the mid-Atlantic area.
Weather Glossary, Providing weather definitions from A to Z.
Links to Weather Sites, providing a growing collection of links to weather sites.
Weather Facts, A collection of interesting weather facts.
We will be adding more features on a regular basis. Feel free to look around, and let us know what you think. Check back often for new content...


Dave's Weather Discussion
THIS WEEKEND WILL FEATURE NEAR SEASONAL TEMPERATURES AND AN INCREASING CHANCE OF SHOWERS... NEXT WEEK LOOKS NICE WITH A SLOW WARMING TREND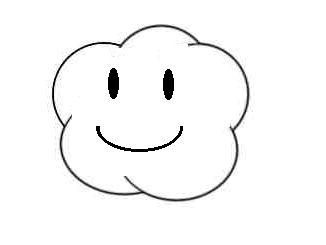 Random Weather Fact
What is the weather like during the month of February in Hampton Roads?

---
February can be a very volatile month as the normally active jet stream sometimes causes extremely cold Arctic air masses to plunge southward into the nation clashing with relatively warmer air masses that are pulled up from the south. The jet stream can plunge very far south during February which help to fire up storm systems that can bring a wide range of precipitation and severe weather conditions to a wide area of the country. Strong low pressure systems that develop during this month can have tornadoes in their warm sector over the Southern States, blizzard conditions to the north and west of the storm system, and very heavy rain and wind to the east of the storm. When conditions come together just right, accumulating snowfall is a real possibility during this month in Hampton Roads. If the storm track is far enough south and there's a cold high pressure system to the north, snow is possible here in Hampton Roads. The very chilly ocean water temperatures this month make it possible. The average temperature in February begins its climb as the days grow slowly longer and the sunshine gets a little stronger as the sun climbs higher in the sky. Even though there can be many cloudy and gloomy days in February, every so often Hampton Roads can experience a fairly nice day, but normally when temperatures are above normal, there's usually a storm system nearby which will cause windy conditions and clouds/precipitation. Obviously, each February is different, some stormier and colder than others. La Nina and El Nino in the North Pacific can have a major influence on our weather in February.

Source: Dave