Welcome to WEATHERDUDES.COM... We are currently focused on weather and climate of the Hampton Roads area of Virginia and the East Coast, as well as other significant national and global weather events that occur. The intent of this site is not to be just another weather website with five day forecasts featuring happy suns and sad clouds It is to provide various interesting and personalized features, which provide the visitor with a view of the weather from a different perspective.
Currently we have:
Dave's Weather Discussion Page, providing an insight to the local weather conditions and patterns, and the reasons behind the weather.
Tropical Weather, A collection of tropical storm and hurricane resources.
Recent Weather, Weather conditions for the past 10 days for the mid-Atlantic area.
Weather Glossary, Providing weather definitions from A to Z.
Links to Weather Sites, providing a growing collection of links to weather sites.
Weather Facts, A collection of interesting weather facts.
We will be adding more features on a regular basis. Feel free to look around, and let us know what you think. Check back often for new content...


Dave's Weather Discussion
AN ARCTIC BLAST IS ON ITS WAY... A LOW PRESSURE SYSTEM WILL BRING RAIN TO THE REGION SATURDAY NIGHT AND SUNDAY MORNING... THE BITTER COLD WON'T LAST AS MILDER WEATHER MOVES IN NEXT WEEK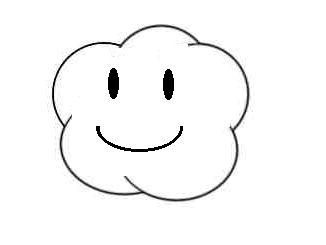 Random Weather Fact
Warm Fronts and Cold Fronts - A Brief Explanation as to How Precipitation Varies with Each Type of Front

---
Warm Front - A warm air mass is overtaking a cold air mass. Since warm air is less dense than cold air, it rises above the retreating cold air. Warm fronts normally have a gradual increase in cloudiness. First, high clouds move in from the southwest and then begin to lower and thicken. Then, light precipitation begins to fall and it gets steadier and heavier. In the warmer months of the year, thunder and lightning is possible. During the winter months in some parts of the country, snow may fall as a warm front approaches but it usually turns to sleet and then rain as the front gets closer and the temperatures increase. Freezing rain is also a possibility. After the warm front passes by, the weather usually clears and becomes warm.

Cold Front - Cold air is overtaking warm air. Since cold air is denser than warm air, cold air undercuts a warm air mass. This produces a more concentrated line of heavy precipitation as the push of the cold air literally lifts the warm air just ahead of the front. This lifting of the air many times causes thunderstorms or very heavy showers. The increase of cloudiness preceding a cold front is usually rapid. The clearing behind the front is sometimes rapid, but there are times when the clearing is very slow after the front passes. This is when the cooler air mass is shallow behind the front. Also, there are times when a cold front and a warm front do not have any precipitation associated with them.

Source: Dave