Welcome to WEATHERDUDES.COM... We are currently focused on weather and climate of the Hampton Roads area of Virginia and the East Coast, as well as other significant national and global weather events that occur. The intent of this site is not to be just another weather website with five day forecasts featuring happy suns and sad clouds It is to provide various interesting and personalized features, which provide the visitor with a view of the weather from a different perspective.
Currently we have:
Dave's Weather Discussion Page, providing an insight to the local weather conditions and patterns, and the reasons behind the weather.
Tropical Weather, A collection of tropical storm and hurricane resources.
Recent Weather, Weather conditions for the past 10 days for the mid-Atlantic area.
Weather Glossary, Providing weather definitions from A to Z.
Links to Weather Sites, providing a growing collection of links to weather sites.
Weather Facts, A collection of interesting weather facts.
We will be adding more features on a regular basis. Feel free to look around, and let us know what you think. Check back often for new content...


Dave's Weather Discussion
A WET PERIOD IS LIKELY FOR THE HAMPTON ROADS AREA THROUGH TUESDAY AS A FRONTAL BOUNDARY STALLS TO OUR SOUTH... TEMPERATURES WILL BE MUCH COOLER ON SUNDAY AND MONDAY AS WINDS TURN TO THE NORTH AND NORTHEAST... DRIER AND WARMER WEATHER IS EXPECTED LATER NEXT WEEK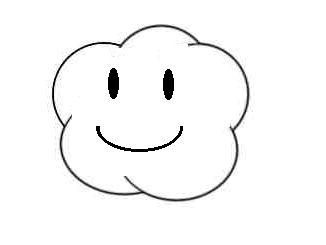 Random Weather Fact
The Difference Between Hail, Sleet, and Freezing Rain

---
Many times I hear people say during a winter storm that it is hailing. This is actually called sleet. Hail normally occurs in thunderstorms and is the result of strong updrafts that repeatedly carry growing chunks of ice upwards into the clouds. Once the hail stones become too heavy to be lifted by the updrafts, they fall to the ground. Hail stones are normally much larger than sleet pellets and they can cause damage to crops, windshields, people, etc. Sleet occurs during a winter storm and is caused by rain falling into a cold layer of air aloft which has to be below freezing. As the raindrops fall through the cold layer of air, they freeze and become small ice pellets. When they hit your car windshield or your windows at home, they can make quite a racket. Sleet can accumulate on the roads and sidewalks making driving and walking quite hazardous. Freezing rain is basically rain that falls onto the ground and then freezes AFTER it hits the ground. It causes a glaze of ice on trees and any surface that is below freezing. Freezing rain causes the most hazardous of driving and walking conditions. Freezing rain is what causes the power outages as a result of the ice that forms on the trees and power lines making them so heavy that they come down. A temperature inversion causes the conditions that result in freezing rain. This means that it is warmer aloft than it is at the surface.

Source: Dave