Welcome to WEATHERDUDES.COM... We are currently focused on weather and climate of the Hampton Roads area of Virginia and the East Coast, as well as other significant national and global weather events that occur. The intent of this site is not to be just another weather website with five day forecasts featuring happy suns and sad clouds It is to provide various interesting and personalized features, which provide the visitor with a view of the weather from a different perspective.
Currently we have:
Dave's Weather Discussion Page, providing an insight to the local weather conditions and patterns, and the reasons behind the weather.
Tropical Weather, A collection of tropical storm and hurricane resources.
Recent Weather, Weather conditions for the past 10 days for the mid-Atlantic area.
Weather Glossary, Providing weather definitions from A to Z.
Links to Weather Sites, providing a growing collection of links to weather sites.
Weather Facts, A collection of interesting weather facts.
We will be adding more features on a regular basis. Feel free to look around, and let us know what you think. Check back often for new content...


Dave's Weather Discussion
AN ARCTIC BLAST IS ON ITS WAY... A LOW PRESSURE SYSTEM WILL BRING RAIN TO THE REGION SATURDAY NIGHT AND SUNDAY MORNING... THE BITTER COLD WON'T LAST AS MILDER WEATHER MOVES IN NEXT WEEK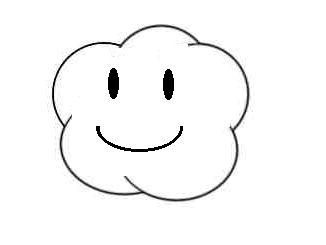 Random Weather Fact
What is the Weather Like During the month of September in Hampton Roads?

---
September is a transitional month. The days are rapidly growing shorter and the sunís intensity is weakening. It could still be quite hot and humid, but now the Bermuda high begins to weaken and move further east. This allows cooler, drier air masses to occasionally move in breaking the heat and humidity for a while. The frequency of thunderstorms drops off rapidly in September. As a result the average rainfall drops somewhat this month. However, we all know that hurricane season peaks this month, so we have to be very cautious and on-guard for these powerful and sometimes unpredictable storms. The Cape Verde season is in full swing in September and these can be the most notorious storms to affect the U.S. With the longer nights and the humidity levels sometimes remaining quite high, fog can be an issue in the early morning, especially in some inland spots. There are many very nice days in September, so it is a great time for tourists who want to avoid the crowds and save some money to visit our beaches. The water temperatures can still be very warm. Swimmers in the ocean just have to be mindful of the rip current threat caused by an offshore tropical cyclone.

Source: Dave