Welcome to WEATHERDUDES.COM... We are currently focused on weather and climate of the Hampton Roads area of Virginia and the East Coast, as well as other significant national and global weather events that occur. The intent of this site is not to be just another weather website with five day forecasts featuring happy suns and sad clouds It is to provide various interesting and personalized features, which provide the visitor with a view of the weather from a different perspective.
Currently we have:
Dave's Weather Discussion Page, providing an insight to the local weather conditions and patterns, and the reasons behind the weather.
Tropical Weather, A collection of tropical storm and hurricane resources.
Recent Weather, Weather conditions for the past 10 days for the mid-Atlantic area.
Weather Glossary, Providing weather definitions from A to Z.
Links to Weather Sites, providing a growing collection of links to weather sites.
Weather Facts, A collection of interesting weather facts.
We will be adding more features on a regular basis. Feel free to look around, and let us know what you think. Check back often for new content...


Dave's Weather Discussion
AN ARCTIC BLAST IS ON ITS WAY... A LOW PRESSURE SYSTEM WILL BRING RAIN TO THE REGION SATURDAY NIGHT AND SUNDAY MORNING... THE BITTER COLD WON'T LAST AS MILDER WEATHER MOVES IN NEXT WEEK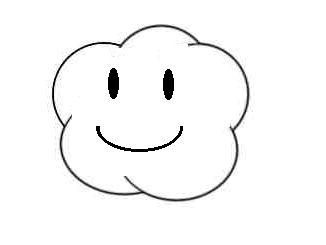 Random Weather Fact
Why are nights with a clear sky sometimes colder than nights that are cloudy?

---
Clouds act like a blanket and actually prevent the heat gained from the previous day from escaping out to space. Humidity levels throughout the atmosphere play a role, also. The lower the humidity, the more heat will radiate out into space. Other factors such as wind speed affect the temperature. On windy nights, the cold air (which is heavier than warm air) cannot collect at the surface. The wind keeps the air mixed preventing the heat from radiating into space. Now, if an arctic air mass is moving into your area, the advection of the cold air can be just as effective in bringing down temperatures to frigid levels. However, once the winds subside as the high pressure area moves in, the following night will usually be colder. Snow cover plays a role in surface temperatures as it reflects the sunís light and heat during the day and produces ideal conditions for rapid heat loss at night.

Source: Dave