Welcome to WEATHERDUDES.COM... We are currently focused on weather and climate of the Hampton Roads area of Virginia and the East Coast, as well as other significant national and global weather events that occur. The intent of this site is not to be just another weather website with five day forecasts featuring happy suns and sad clouds It is to provide various interesting and personalized features, which provide the visitor with a view of the weather from a different perspective.
Currently we have:
Dave's Weather Discussion Page, providing an insight to the local weather conditions and patterns, and the reasons behind the weather.
Tropical Weather, A collection of tropical storm and hurricane resources.
Recent Weather, Weather conditions for the past 10 days for the mid-Atlantic area.
Weather Glossary, Providing weather definitions from A to Z.
Links to Weather Sites, providing a growing collection of links to weather sites.
Weather Facts, A collection of interesting weather facts.
We will be adding more features on a regular basis. Feel free to look around, and let us know what you think. Check back often for new content...


Dave's Weather Discussion
THIS WEEKEND WILL FEATURE NEAR SEASONAL TEMPERATURES AND AN INCREASING CHANCE OF SHOWERS... NEXT WEEK LOOKS NICE WITH A SLOW WARMING TREND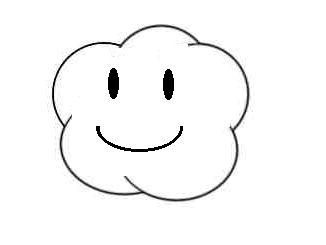 Random Weather Fact
What were the deadliest U.S. tornadoes?

---
The "Tri-state" tornado of 18 March 1925 killed 695 people as it raced along at 60-73 mph in a 219 mile long track across parts of Missouri, Illinois and Indiana, producing F5 damage. The death toll is an estimate based on the work of Grazulis (1993); older references have different counts. This event also holds the known record for most tornado fatalities in a single city or town: at least 234 at Murphysboro IL.

Source: