Welcome to WEATHERDUDES.COM... We are currently focused on weather and climate of the Hampton Roads area of Virginia and the East Coast, as well as other significant national and global weather events that occur. The intent of this site is not to be just another weather website with five day forecasts featuring happy suns and sad clouds It is to provide various interesting and personalized features, which provide the visitor with a view of the weather from a different perspective.
Currently we have:
Dave's Weather Discussion Page, providing an insight to the local weather conditions and patterns, and the reasons behind the weather.
Tropical Weather, A collection of tropical storm and hurricane resources.
Recent Weather, Weather conditions for the past 10 days for the mid-Atlantic area.
Weather Glossary, Providing weather definitions from A to Z.
Links to Weather Sites, providing a growing collection of links to weather sites.
Weather Facts, A collection of interesting weather facts.
We will be adding more features on a regular basis. Feel free to look around, and let us know what you think. Check back often for new content...


Dave's Weather Discussion
AN ARCTIC BLAST IS ON ITS WAY... A LOW PRESSURE SYSTEM WILL BRING RAIN TO THE REGION SATURDAY NIGHT AND SUNDAY MORNING... THE BITTER COLD WON'T LAST AS MILDER WEATHER MOVES IN NEXT WEEK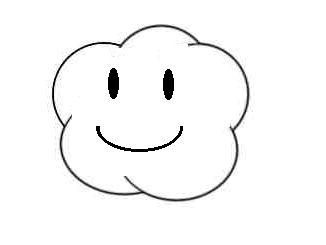 Random Weather Fact
What is a Sub-Tropical Storm?

---
Sub-Tropical Storms are actually a fairly new designation of ocean storms that have some tropical characteristics, but are not truly tropical cyclones. Years ago, they werenít recognized by the National Hurricane Center (NHC). Lows were either extra-tropical or tropical cyclones. However, there was strong pressure on the NHC from several meteorologists to designate certain storm systems as sub-tropical since although they werenít truly tropical in nature, they did have some characteristics of a tropical cyclone and they caused more problems than extra-tropical storms. What makes a storm tropical? It has to be a ìwarm coreî system. That is, temperatures warm as you head towards the center of the storm. The processes that create the clouds, winds, and rain in a warm core system are different than an extra-tropical storm, which is your everyday cold season low pressure center. Warm core systems donít have fronts and donít need a difference in air masses to cause the pressure to lower or precipitation to form. Warm core systems depend on the warmth of the ocean for their energy. The warm, moist air evaporates from the ocean. Since this air is lighter and more buoyant, it rises into the atmosphere and condenses into clouds as it cools. The condensation process gives off latent heat which further accelerates the rising air. Sub-tropical means that the storms have the same processes that tropical storms do to create the lowering pressures and the rainfall, but they also have some of the processes that the cold core systems have, such as fronts and baroclinic processes due to the different air masses.

Source: Dave