Welcome to WEATHERDUDES.COM... We are currently focused on weather and climate of the Hampton Roads area of Virginia and the East Coast, as well as other significant national and global weather events that occur. The intent of this site is not to be just another weather website with five day forecasts featuring happy suns and sad clouds It is to provide various interesting and personalized features, which provide the visitor with a view of the weather from a different perspective.
Currently we have:
Dave's Weather Discussion Page, providing an insight to the local weather conditions and patterns, and the reasons behind the weather.
Tropical Weather, A collection of tropical storm and hurricane resources.
Recent Weather, Weather conditions for the past 10 days for the mid-Atlantic area.
Weather Glossary, Providing weather definitions from A to Z.
Links to Weather Sites, providing a growing collection of links to weather sites.
Weather Facts, A collection of interesting weather facts.
We will be adding more features on a regular basis. Feel free to look around, and let us know what you think. Check back often for new content...


Dave's Weather Discussion
AN ARCTIC BLAST IS ON ITS WAY... A LOW PRESSURE SYSTEM WILL BRING RAIN TO THE REGION SATURDAY NIGHT AND SUNDAY MORNING... THE BITTER COLD WON'T LAST AS MILDER WEATHER MOVES IN NEXT WEEK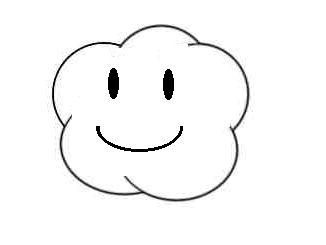 Random Weather Fact
What is Virga?

---
Virga is precipitation that evaporates before it hits the surface of the earth. Virga is actually very common and can occur at any time of the year. Normally, it is a result of a dry lower atmosphere. Initially, when precipitation begins to fall from the thickening clouds as a low pressure area approaches, the light precipitation will evaporate as it falls to the earth. This process does two things. It moistens up the lower atmosphere and it cools the lower atmosphere from evaporational cooling. As the low pressure area (or warm front) move closer and the precipitation gets heavier, it eventually reaches the ground. Sometimes you could actually see virga. On certain days, when there is a lot of vertical instability in the atmosphere, you will have large cumulus and cumulonimbus clouds that can produce precipitation but it never hits the ground. And due to the normally good visibilities on days like that, you could actually see the precipitation under the base of the clouds against the blue sky in the background and then it fades away as it falls to the ground. The precipitation will appear like a veil of gray hanging from the cloud.

Source: Dave