Welcome to WEATHERDUDES.COM... We are currently focused on weather and climate of the Hampton Roads area of Virginia and the East Coast, as well as other significant national and global weather events that occur. The intent of this site is not to be just another weather website with five day forecasts featuring happy suns and sad clouds It is to provide various interesting and personalized features, which provide the visitor with a view of the weather from a different perspective.
Currently we have:
Dave's Weather Discussion Page, providing an insight to the local weather conditions and patterns, and the reasons behind the weather.
Tropical Weather, A collection of tropical storm and hurricane resources.
Recent Weather, Weather conditions for the past 10 days for the mid-Atlantic area.
Weather Glossary, Providing weather definitions from A to Z.
Links to Weather Sites, providing a growing collection of links to weather sites.
Weather Facts, A collection of interesting weather facts.
We will be adding more features on a regular basis. Feel free to look around, and let us know what you think. Check back often for new content...


Dave's Weather Discussion
A FLOOD WATCH IS IN EFFECT TODAY (SATURDAY) AS RAIN MAY BE HEAVY AT TIMES... RAIN CHANCES DIMINISH ON SUNDAY AS THE LOW PRESSURE SYSTEM PULLS AWAY... DRY AND SEASONAL WEATHER WILL START THE WORKWEEK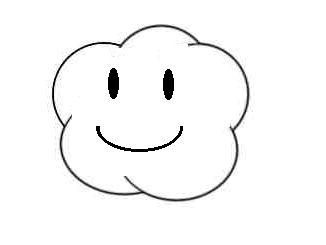 Random Weather Fact
Did You Know that Cold Air is heavier than Warm Air?

---
Cold air is much heavier than warm air and this is the basis for much of what we call weather. Did you ever notice after taking a hot shower, that when you first open the door to the bathroom, the cooler air from outside the bathroom comes in at the lowest level? Or how about when you open your freezer, you could feel the cold air just rush downward towards the floor. Cold air in the atmosphere behaves the same way and this is why it stays separate from air that is warmer. Why is cold air heavier than warm air? Cold air is denser than warm air. The molecules are packed closer together. The amount of water vapor in the air also affects the density of the air. The more water vapor that is in the air, the less dense the air becomes. That is why cold, dry air is much heavier than warm, humid air. You may have heard that a baseball or a golf ball will travel further on a warm, humid day than it would on a cold, dry day. Since the warm, humid air is less dense, the ball travels through it with less friction. Please read my posts on cold fronts and warm fronts which describe how the different air masses interact and the weather that is caused by them.

Source: Dave